Toppers of F.Y.B.Sc. (CS) Examination March – 2019
| Rank No. | Name of Student | Percentage |
| --- | --- | --- |
| 1 | Kachare Rajesh Rambhau | 81.92 |
| 2 | Mane Aniket Sunil | 81.42 |
| 3 | Madchetty Vaishnavi Kishor | 80.5 |
| 4 | Vetal Aishwarya Prashant | 79.58 |
| 5 | Pal Preeti Achchhelal | 76.75 |
Toppers of S. Y.B. Sc. (CS) Examination March – 2019
| Rank No. | Name Of Student | Percentage |
| --- | --- | --- |
| 1 | Kshirsagar Isha Shashank | 84.31 |
| 2 | Agarwal Himanshu Pawan | 82.77 |
| 3 | Mahangare Shital Dnyanoba | 80.31 |
| 4 | Bhoirkar Anuja Suhas | 79.38 |
| 5 | Gaonkar Shivam Sunil | 77.54 |
Toppers of T. Y.B. Sc. (CS) Examination March – 2019
| Rank No. | Name Of Student | Percentage |
| --- | --- | --- |
| 1 | Nagtilak Meera Kalidas | 89.23 |
| 2 | Dhamdhers Rutuja Rajesh | 87.54 |
| 3 | Dhainje Revati Vijay | 85.54 |
| 4 | Dighe Abhishek Manik | 84.00 |
| 5 | Sumbe Chinmay Sanjay | 81.08 |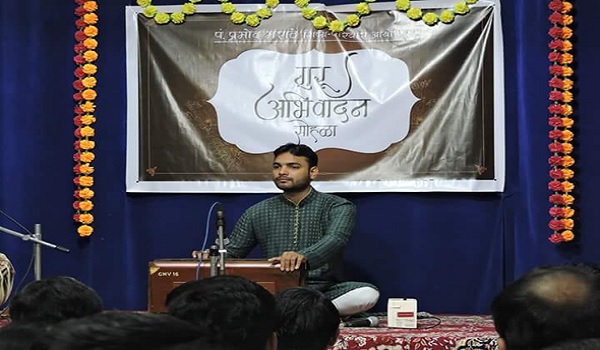 Vishnu Digambar Paluskar Scholarship
Master Sanket Suvarnpatki, student of F.Y.M.Sc. (CS) class, has received "Vishnu Digambar Paluskar Scholarship", Rs. 2500 / – per month, given by Gandharva College of Bhartiya Sangit Prasarak Mandal, Pune. The idea behind this scholarship is to help the students develop music and get the help of the society in the future.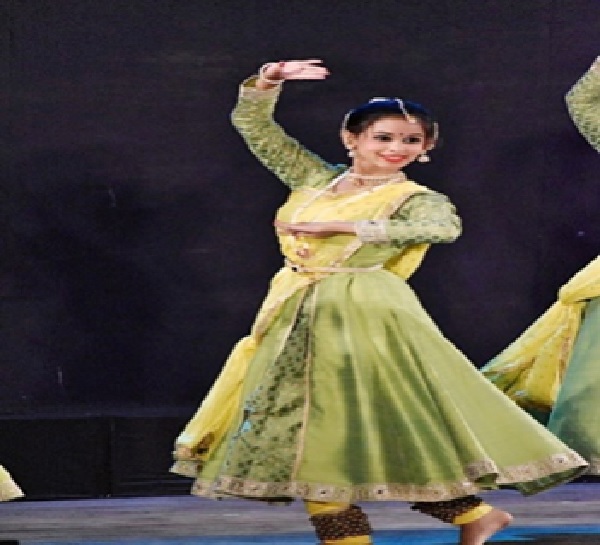 General Secretary (2018-19), Miss Madhura Pasalkar is learning "Kathak" at Guru Sou. Manjiri Karulkar and she has completed Kathak Visharad.
Recently, Madhura has performed for the grand finale of Pune's dance festival "Nrityostav". She got selected for the second round of the Youth Festival Selection Trial conducted by SPPU.
Madhura has performed Kathak at various cities of Switzerland like Zurich, Olten organized through ICCR (Indian Council For Cultural Relations). She was a part of troupe who performed at "Itni Unchai Mat Dena" Programme organized by Government of Maharashtra. She was also a part of troupe who performed alongwith the well known Kathak Dancers of Pune at Nritya Swar Mitra, Anuvedh, Nrityaranga.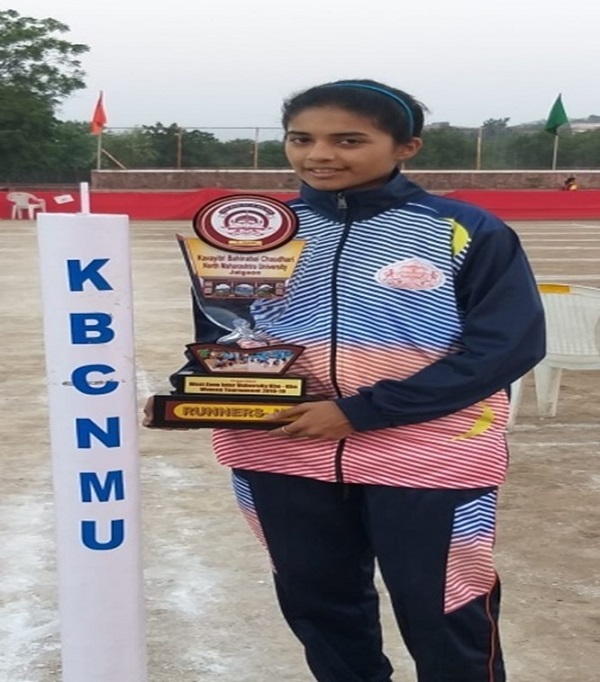 Miss Shreya Adkar, student of F.Y.B.Sc. (CS) class is playing Kho-Kho since last 9 years and participated in many Championships. She got selected and played in SSPU's Women's Kho-Kho Team which secured Runner-Up place in West Zone Inter University Kho-Kho Women Tournament 2018-19. She was also a part of SPPU team participated in All India Inter University Championship 2018-19 held at Faizabad in Uttar Pradesh.
Shreya was a part of Pune City Zonal Team which secured Runner-Up place in Pune City Zone Inter Zonal Competition 2018-19held at Shrirampur.
List of Students received Scholarships (other than Government) 2018-19
| Sr. No. | Name of Student | Class | Name of Scholarship | Amount (Rs.) |
| --- | --- | --- | --- | --- |
| 1 | More Vaishnavi Satyavan | F.Y.B.Sc. (CS) | Foundation of Academic Excellence and Access | 46050/- |
| 2 | Mahangare Shital Dnyanoba | S.Y.B.Sc. (CS) | Lila Poonawalla Foundation | 40000/- |
| 3 | Dhanawade Tejaswini Sakharam | S.Y.B.Sc. (CS) | Lila Poonawalla Foundation | 30000/- |
| 4 | Burte Sayali Pramod | T.Y.B.Sc. (CS) | Lila Poonawalla Foundation | 30000/- |
| 5 | Dimble Sanjana Sunil | S.Y. M.Sc. (CS) | Lila Poonawalla Foundation | 30000/- |
| 6 | Dagade Sakshi Laxman | S.Y.B.Sc. (CS) | Swadhar Foundation | 25000/- |
| 7 | Burte Sayali Pramod | T.Y.B.Sc. (CS) | Swadhar Foundation | 16000/- |
| 8 | Surawase Namrata Dnyanoba | T.Y.B.Sc. (CS) | Swadhar Foundation | 14000/- |
| 9 | Choudhari Priya Arvind | T.Y.B.Sc. (CS) | Swadhar Foundation | 11000/- |
| 10 | Katkar Komal Yuvaraj | F.Y.M.Sc. (CS) | JM Sethia Merit Scholarship | 8400/- |
| 11 | Pal Preeti Achchhelal | F.Y.B.Sc. (CS) | JM Sethia Merit Scholarship | 7200/- |
| 12 | Vakse Sujata Vinayak | T.Y.B.Sc. (CS) | Swadhar Foundation | 7150/- |
| 13 | Bergal Nilam Sukhdev | T.Y.B.Sc. (CS) | Swadhar Foundation | 5500/- |
| | | | Total Amount (Rs.) | 270300/- |